Interview with Run Tingz
We chatted to Ed from Bristol's Run Tingz Recordings.
(Read the article in Spanish – here)
What inspired you to start Run Tingz Recordings?
Well (if you want a life story), I'd been trying to write music since I was a kid, I remember getting a copy of ReBirth RB-338 (http://en.wikipedia.org/wiki/Propellerhead_Software) on my mum's computer and I can't have been older than 13 at the time. I moved out of home at 16 and started working at a record shop on Stokes Croft (Bristol) called Subway that was owned by my soon to be best friend, mentor and second father Jim Paine; we were all into Acid Techno at the time and a friend of mine, Chris Hill (then MJ-12, now Audiosapien), recommended that I buy an Akai MPC 2000 as it stood head and shoulders above the Korg Electribe series I was using at the time (I've always been attracted by flashing lights). From there I bought an Access Virus C, a few bits of hardware and started a rave based live set up with my close friend Jamie Catt called Dutty Bomb. We smashed it on the illegal rave scene for a few years but never really got much further than that, I'll never forget the day my house mate (James Munkee) threatened to put a hammer through my MPC if I didn't shut up so it's fair to say it wasn't to everyone's taste! 😉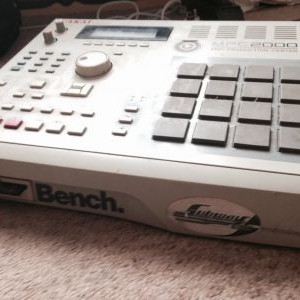 After all that and as we all (Nick, Tim, Rupert, Joel etc) started to grow up and get proper jobs, our Sound System P.R.A.N.K (Pigs Rigs And Naughty Kids) naturally started to grind to a halt. Me and Parker (LXP) slowly made our way back onto the scene a few years later again as free party DJ's and it got to a point (as I'm sure it has for a lot of producers) where there simply wasn't enough music or records being released that we wanted to buy and play out. The release of Turn Down the Lights (Benny Page / DBS) and Junglist (Serial Killaz / Congo Natty) was a massive turning point for me as a DJ and the scene in general, for me they were some of the stand out tunes at the beginning of the new school, reggae influenced, UK Jungle movement and so to answer you're original question, it was 10 years of DJing that led us to start Run Tingz and create a platform to promote ourselves and untimely get more DJ gigs and opportunities to perform live.
Bristol has a strong Jungle heritage, second only to London, how have local legendary Junglists inspired you and your sound?
Honestly, I was in High School when Roni and his crew were at their prime and I wasn't even listening to Jungle at that point of my life. My friend Amy Peck was a massive DnB head back in the early naughties and it was artists like Bad Company, Future Cut, Dillinja and Future Prophecies that got me into DnB. Roni's a legend tho and he played on our stage at Carnival a few years ago which was an honour.
You've worked closely with the Serial Killaz, how have they helped you define your sound?
Being that their tunes like Junglist were responsible for turning me towards the Reggae influenced side of the scene in the first place, I would say they've defined 'our sound' from the very beginning, potentially without even knowing it. We cut our first record at Finyl Tweek in London, I'll never forget Shane (The Cutta) telling us we'd be touring for the next ten years off the back of it and this combined with the bright lights of London and the gold discs all over the walls obviously gave us a bit of a confidence boost. He suggested that we contact Nu Urban's head of A&R Tobie Scopes (Serial Killaz) which was scary to say the least, when we turned up at Nu Urban with a boot full of vinyl Tobie obviously saw something in us that he liked and offered us a distribution deal. 12 months later he introduced us to Graham, we (or perhaps he in reality) wrote Murder Ya Sound (RTZR005) and the rest as they say is history. Graham continues to be an inspiration to me to this day as an producer, engineer and spiritual guidance councillor, Tobie's a fucking rock star and if that's not inspiration I'm not sure what is? 😉
Artists like yourself and Jacky Murda who have gone down a live vocal route instead of the traditional sampling route, do you think this is an important factor in your success?
I would say it has helped define us as a collective yes (from a vocal point of view) but until now we've still been sampling the majority of our instrumentals from classic reggae anthems. Personally I don't think you get taken seriously by the wider industry until you're producing original music but that's an opinion not necessarily a fact, sampling is an inherent part of DnB and Jungle culture and I hope it always will be as it gives new producers without status or financial backing the opportunity to begin their journey as artists.
What are your plans for the festival season this year?
UK wise Glastonbury and Boomtown. We've got a load of crew heading over to Outlook but we're taking our full road show to Colombia that weekend to hook up with my brother from another mother out there Juan David Hernández and the rest of our Colombian family (Ram, Julian, Laura, Camila etc).
We've just read your article on Are DJ's musicians.  A contentious issue and topic. Do you feel that "rave" music is looking for a more live aspect in the world of talentless celebrity djs and dj's being caught out fake mixing? 
It's a very interesting and subjective debate, what do you think?
(Check out the article HERE and join in the debate – Ed)
What has been your proudest musical moment to date?
Hmmmmmm, too many to mention. We're literally blessed to have been given the opportunity to work with all the artists we have over the last 4 years but warming up for DJ Fresh and Goldie last year have to be right up there. The sets on the Lion's Den and Arcadia at Boomtown will always have a very special place in my heart, traveling across the Atlantic after last years festival and meeting one of the most beautiful (looking) girls I've ever seen in my life was also an inspirational experience on so many levels! 😉
You've worked and collaborated with some massive artists, who (alive or dead) would your dream collaboration be with?
Again, too many to mention but Fresh, Benny, Shy, Future Prophecies, Major Lazor, Collie Buddz, Shaggy, Bob!? I could go on all day. I was always partial to a bit of Kylie Minogue when I was a kid so you never know I guess 😉 I'm totally in love with Lilly Allen too so who knows?
What makes someone a Junglist?
Again too subjective to give a definitive answer, you can find various definitions of Jungle and Junglist and guaranteed they'll always be someone on-line who claims that you're 'not a Junglist'. For me it's attitude and life style as much as making music that incorporates old school breaks (Amen, Think, Helicopter etc).
What are Run tingz plans for the rest of the year?
How long have you got! 😉 Generally speaking building our empire and pushing the scene forward in whatever way we can. Music wise we're in the process of promoting Run Tingz Originals Vol.1 (which is dropping on 12″ and 7″) and we've got a potentially game changing co-lab in the pipe line for the Autumn. We've got a hench summer ahead of us (in terms of confirmed Sessions and DJ bookings), Germany, Glastonbury, Brighton, Thailand, Boomtown, Colombia; the list goes on. I'm poised to reopen the record shop on Stokes Croft, I've just signed an extremely talented young Fashion Designer (Martha Cooper) to the label, brought a beautiful and gifted young photographer on board (Claire Bohan) and we're in the process of designing and building a recording studio. That, starting my second year at university, developing our exsisting artists, bringing on new ones and working on our stage show with the likes of Breakah and Johnny Evens should keep me plenty busy.
Parker has got his world domination plans under way for the events so watch this space and don't miss our stage at St Pauls Carnival this year, it's going to be off the fucking chain (Void Incubus is all I'm gonna say).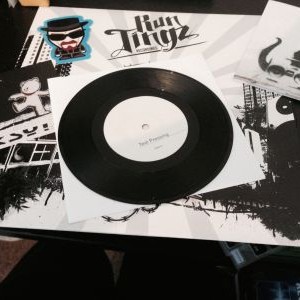 Thanks for the opportunity to feature on the new website and can I just take a second to thank every singe person on the planet that has ever supported, inspired or believed in us in any way. I know it's an obvious thing to say but we couldn't have got to where we are without the 1000's of people that have had our backs from the start and we're seriously going to need you all on board moving forward! Special mention to our latest team member Hayley who has already proved to be invaluable and is trying to sort mine and Parker's lives out from an organisational point of view (hats off the girl, it's a full time job to say the least).
Love you all, dearly 🙂
Ed Garrett – Label Manager
Run Tingz Recordings – www.runtingzrecordings.co.uk