9 Weird things ravers did in the 90's
9 Weird things that you may have forgotten everyone did in the nineties rave scene….. From Ravers using vicks to getting lost in the countryside.
Vicks vapour rub
Around the very early nineties and helped along by rave rumours and a spoof rave t-shirt that was doing the rounds, Vicks became something you needed to try to get a better buzz on your gurner.  Altern 8 probably didn't help things either appearing everything in the A8 masks, which of course everyone claimed had Vicks in them. Did it work, who knows, it certainly knocked your senses for six as the crazy smell went up your already very confused nose. I'm not sure there was any official testing done to prove it either way.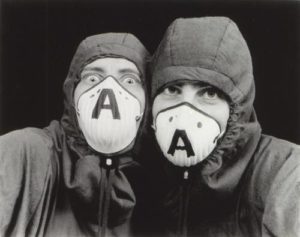 Finding a rave
By the mid-nineties this one was pretty much obsolete, as parties moved into legal venues and flyers had crazy things like directions on them. But before this all happened and before google maps and satnav, the parties were illegal and finding them was hard work / half the fun. Calling up numbers from payphones (or a mobile if you were lucky enough to have one), getting through to a message and scribbling down as much of the normally close to gibberish directions as possible. They never quite got you where the person who left the message imagined his fantastic directions would get you. "turn left at the tree", "head along this road until you see a bush" turn out to be fairly useless in the countryside. So we drove up and down country lanes, worried farmers by driving into their farms, scared the odd sheep but usually (and not always) we found the party. Hopefully that was before the Police formed a 5 mile ring around it, but that's a whole other story.
It was such a popular past time that it even featured in main stream comedies like Men Behaving Badly, were they drove across the country looking for a rave, while occasionally stopping for someone to throw up.
Service Station after parties
This seems like madness now. I'm sure the local motorway cops and security guards would be on it in a flash. After massive raves across the country, weird little service station after parties would pop up. Obviously this happened more at venues near Motorways, so the Sanctuary in Milton Keynes and Bowlers in Manchester were always big ones.  After thousands of ravers jumped into their cars, they would head home across the country. Of course they were mostly off their heads (not the drivers of course) so would get excited and pull over at the first possible break or shiny thing. This would result in thousands of ravers descending on "normal" people, who were going about their very boring Sunday morning business, in the local Motorway service station. People started to get so excited for them, that they almost became a thing that people looked forward too. The main downside to this was the smell of the terrible 90's canteen breakfast that if you sat in the wrong place would soon wipe the smile of your face.  Although in the early 90's when service stations had often been the pre rave convoy meet up location of choice, police seemed to get rapidly on top of the situation. With after parties, they were so quick and confusing that they slipped by unnoticed.
Fluoro Workmen's jackets with stuff written on them
This was another odd one. It's always easy to laugh at a previous decades fashion and a lot of them often end up becoming ironically cool. But I doubt you're going to see a bearded hipster rocking the flouro workmans jacket with dj names, rave names and much much more written on them. You could tell a lot about somebody from what they had written on their fluoro jacket. What rave they went to regularly, what music they were into, if they had taken way too many drugs and would probably be a bit on the annoying side.
Horns and Whistles
These were only fun if you were the one operating your horn or whistle.  They sounded amazing on the tape packs, they looked good in the videos, but……. Standing next to someone off their heads constantly blowing a very loud horn in your ear, while occasionally offering you a "go" on their sweat dripping horn, was a bit of a buzz kill for the rest of us. But at least it added to the atmosphere and gave your speeding mouth something to do other than chat shit to people until they ran away and hid.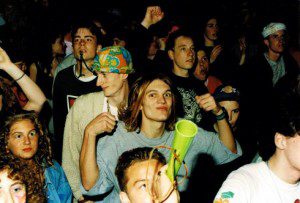 White Gloves
Like a mime artist at the wrong party. White gloves have confused us all since the dawn 90's hardcore raving. What were they all about. Well probably the visuals, if you were off your head, then glowsticks and white gloves left a trace as they moved, this is possibly were this started, but why it carried on for so long, nobody knows. They even evolved into giant ones for a while, not quite as big as Kenny Everett's but big enough. But at least with your flouro jacket and white gloves on you weren't going to get run over if you walked home and you might even find yourself directing traffic into all the wrong places.
Dummies
Did anyone ever dip  them in acid, or was that hippies. Were these just another way of stopping the gurn. Who knows. They popped onto the rave landscape for a few years and then vanished. Luckily for us in the Uk never turning into the EDM predecessor Candy Raver look, which wasn't a popular game for your tablet (well nearly) but a weird Canadian and American rave look.
Winding Cassettes that had exploded back up
Cassettes, were great, weren't they? No of course not they were awful. Terrible hissy quality and your favourite one was always getting eaten by someone's stereo. "Your stereo ate my tape, have you got a biro?" Having to stick a biro or pencil into one of the tapes holes and wind it endlessly around, until just when you thought it was going to be ok, it all gets caught up and ties itself in some kind of theoretically impossible knot that only stephen Hawkins could sort out. Roll on the indestructible, scratch proof cds that would last a million years.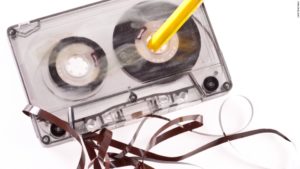 Rave Convoys
Some free party sound systems took the road convoy concept to the next level. Exodus in Luton was always guilty of this, and as your drove around an industrial estate in a 200 car strong convoy with a military vehicle or two at the front, it felt like life had taken a turn for the surreal.  Some parties would announce meet up at areas away from the rave and then when enough cars had arrived, move to the secret party location, strength in numbers. The Police must have thought Mad Max had turned up sometimes as hundreds of cars headed towards them, honking horns and blasting out some crazy music which didn't sound like anything they'd heard before. The brand new shiny M25 really helped this trend along in the early acid house days.
Save
Save
Save
Save
Save
Save
Save
Save
Save
Save
Save
Save