Top 10 Rave and Jungle artists that vanished.
Where are they now? We take a reminiscent flash back in time look at our Top 10 Rave artists who seemed to vanish from the scene. We all know what the Prodigy are up to, Kenny Ken is bigger than ever, Slipmatt is still spinning all-round the country, barely a week goes by where Goldie doesn't pop up on our TV's. But who have we all forgotten about?
So…..Where are they now……….
No 10 – Ellis Dee                              
Roy Sydney aka Ellis Dee has been spinning dance music since back in the heady acid house days of 88. He was part of the legendary old skool outfit Rhythm Section and went on to play Jungle, old Skool and DnB throughout the nineties and beyond.
We had a brief catch up on the phone to find out what he's up to.
"I'm still playing out occasionally, a bit of old skool and a bit of Jungle at a few select parties" he told us. He recently released some dnb with Twista under the alias "Vice City" on John B's Beta Recordings.
We asked him what happened to Rhythm Section "the speeds of the tunes were going up and getting chipmunk like vocally and we'd always used live singers. That sound wasn't really for us, we tried a few housey things, that looked like they were going to do well and then it just sort of fizzled out."
"We will be playing a live pa at Finsbury park this year though" One for the diaries then!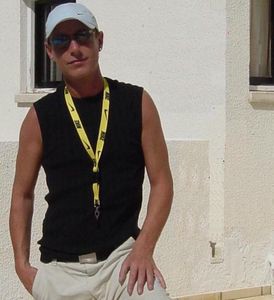 No 9 – MC MC (and the Rush Hour)
Born in Mauritius but brought up in Ilford, MC MC was heavily influenced by the Sound System culture he grew up around. He started off producing music before blagging his way onto an 89 tour with a freshly signed act called Numatic who had signed to XL. The rest if history and by the peak of the Jungle explosion you'd find him playing 3 – 4 massive shows a weekend.
He was also involved in the short lived but amazing, The Rush Hour, they headlined one of the legnedary Best of British raves (see below) and played at a Helter Skelter and then seemed to vanish forever, they smashed it of course.
Last reported living in LA and working with Grapevinez events, still rocking the mic and doing his thing (but in the sunshine) by the looks of it.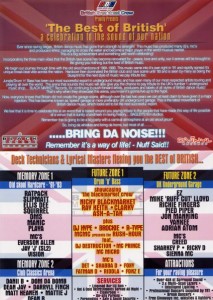 No 8 – PSI
PSI were Simon Kemmett (production) and Caroline O'Shea (vocals) they played at every rave across the Uk at the height of the fame. PSI headlined some of the biggest Fantazia events and seemed set for massive things. But they seemed to vanish as quickly as they had appeared.
Caroline O'Shea later went on to be in the first ever Big Brother she was voted out and vowed revenge on Big Brother's most hated man Nasty Nick. She said she wasn't in it just for the money and wanted to pursue her musical aspirations afterwards.
No 7 – DJ Ratty
David Smith aka DJ Ratty is a Midlands Old skool and Jungle legend. Born in Leamington Spa, he started dj'ing when he was 14, playing Hip Hop initially before getting into House, he was initially more of a scratch dj and this shone through in his later work. He'd chop and mix tracks up quicker than Gordon Ramsey could chop a carrot.
With a few lucky breaks (getting a last minute show to 12,000 people at Perception in Cirencester) he cut and mixed his way into the national circuit and was soon an established name. Producing some massive tracks and life changing sets along the way.
He is currently about to embark on his last ever tour before he officially retires and can be seen at the monstrous insanity fest that is Bangface weekender on Sunday 17th April this year.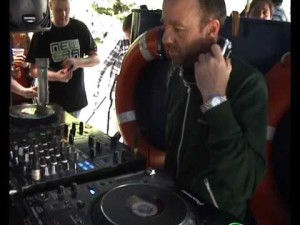 No 6 Omni Trio
Rob Haigh of Omni Trio fame began his career in dance music when he moved out of London (it's normally the opposite isn't it) and opened his record shop "Parliament Music" in Hertford. He soon became involved in the world of house and rave imports as the rave scene exploded across the UK. He started to produce on an Amiga computer after releasing one his customers tracks. He released tracks on Moving Shadow had several genre defining releases. But Omni Trio was only ever meant to be a side project according to Rob. In the 80's he worked on the huge "Nurse with wound" albums and was a multi-instrumentalist on the Uk industrial scene, he has since Omni Trio brought out solo piano works and has massive solo success in a completely different world of minimalist piano music. Come back Rob, dance music needs you!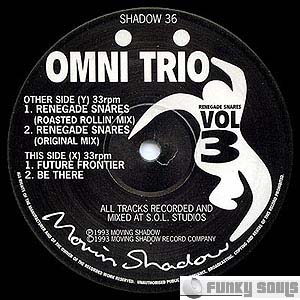 No 5 – DJ Swan-E
Simon Swan is DJ Swan-E. A DJ you'd have to try hard not to have seen many times at Helter Skelters, Dreamscape and a million other legendary raves in the 90's. He started playing out in 89 and got his big break at the amazing Eclipse in Coventry when he played in between Grooverider and Fabio when someone dropped out (up and coming dj's please note how often this seems to happen and bring tunes to every party you go to).
A Luton (or around there) boy, he was never more than a stones throw from a Free Exodus rave and would often pop down for a quick spin. He was involved in one of the best Midlands record shops, "Street Sounds" in Dunstable and has released tracks on Collusion and Maximum Boost as well as De Underground Records.
Recently producing as Slum Dogz with Doctor P and Krafty MC and a partner in Maximum Boost recordings which has since turned into an artist's agency, managing Black Sun Empire, Flux Pavillion, Cookie Monster and more.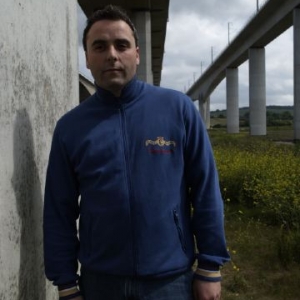 No 4   Krome and Time
Bernard Simon and Terry Holt are Krome and Time. There seminal anthems "This Sound is for the underground" and "The Slammer" on Suburban base are still sounding as fresh today as they did back in the day. They worked together under a range of names, Timebase, DJ Krome and Mr Time, Kromozone, Phuture Assasins but it was as Krome and Time that they really struck a chord. They started their own label "Tearin' Vinyl" in 94 and released another big track with "License" with Buju Banton samples and later "Ganja Man" in 95. They are one of those rare acts that if you ask people who love hardcore to name their favourite tracks, they'll often include one and so will the Junglists. No easy trick!
These days they are still playing out at a few choice old skool raves, the odd Raindance here, an Epidemik there and an occasional Bangface for the new wave (get it).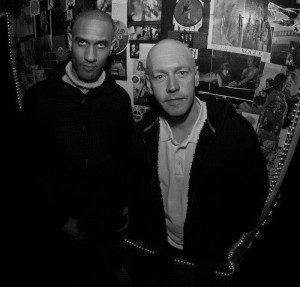 No 3       The Shamen
One of the original Rock / Dance cross over acts, after a few different band members came and went they finally found a winning formula with Will Sinnott and Colin Angus, who had both become obsessed with dance music and sampling studio technology (much to the disgust of some of the original members). The toured in 89 with their now legendary Synergy tour, a nightclub experience with Oribital, Paul Oakenfold, Mixmaster Morris, Mr C and Evil Eddie Richards. The tour went on for nearly 2 years and brought dance music to a new fanbase.
Mr C joined their ranks in time for their 3rd album as the rave explosion reached heady new Top 40 levels that few had imagined.
As they reached the peak of their fame with their third album "En-Tact" in 1990, tragedy struck and after filming the music video for "Move any mountain" Will Sinn drowned swimming of the coast of nearby island La Gomera. At the same time as this happened they had their biggest single. Will Sinn said off it "When it first happened, I was still reeling from the shock of Will's completely unexpected and tragic death, and I couldn't think about The Shamen at all, couldn't see how anything could continue. But as I came to terms with it and thought about the situation I realised that what The Shamen's about was positivity and that positivity is like the spirit of the music and positivity acknowledges the need for change. So for those reasons I elected to carry on and also I knew that the name Shamen really meant a lot to Will and that was one of the main attractions for joining the band for him"
With Mr C now a full time member, the Boss Drum album in 92 featured the huge comedy rave anthem "Ebeneezer Goode" which promoted E use to the mainstream with a cheeky nod and a wink. But it was to be the acts undoing and their original underground following started to jump ship. Their 2nd to last album was apparently done to get out of a contract with One Little Indian and the track names first letters spelt out "FUCK BIRKET" the name of the labels owner who wanted them to remain commercial. Finally the album UV came out in 1998 and seemed to mark a return to their old musical values. That was the last we heard of them (apart from Mr C of course)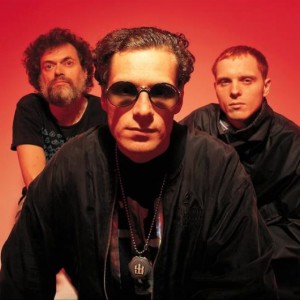 No 2 M-Beat
Responsible for probably the biggest and best known Jungle track of all time. Marlon Hart aka M Beat's "Incredible" with General Levy is still as big today as it was in the 90's. Despite the controversy around some of Levy's comments at the time, it did nothing to stop it's meteoric rise and 20 years on it still resonates around fields and clubs to ten of thousands of ravers.
"Incredible" was released on Renk Records, a label setup by family member Junior Hart, M Beat was the in label producer and they went on to release a massive catalogue of Jungle and Garage.
M Beat produced a big remix of the track "Do you Know where you're coming from" in 96 featuring a young Jamiroquai before his hats outgrew his head. He also had a big hit called "Sweet Love" with Nazlyn and a collaboration with Junior Giscombe along the way.
But with no releases since 2002. We're not sure where M-Beat vanished too! He does seem to play out occasionally, we found an event in Nottingham last year, but otherwise all seems quiet.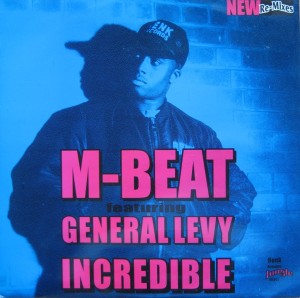 No 1       The KLF
Bill Drummond and Jimmy Cauty were the KLF and they took the early rave world by storm, becoming the biggest selling singles act in the entire world in 1991. While helping to take rave to the Top 40 mainstream they wrote a book called "The Manual (How to have a number one the easy way)" in 1988. It documents how they set off on a mission to take over the charts with their anthemic hit "Doctorn' The Tardis" which they recorded as one of their many aliases, "The Timelords". It of course made number 1. So the book clearly works.
Dave Pratley (Helter Skelter) once recalled a story about them playing at his first (and often sadly forgotten) Helter Skelter. They threw £1000 worth of money into the crowd with "we love you our Children" written on the notes.
Pushing things on from early rave performances they entered the charts under a range of names, "The JAM's" and "The Justified Ancients of Mu Mu" with hits like "Last train to transcentral", "What time is Love" and "Justified and Ancient" with Tammy Wynette. Entering into the stratosphere of early celebrity dance acts. They reached a peak of chaotic insanity in 1992 when they released information that they would be killing a sheep live on stage at the Brits. Instead they threw Sheeps blood (fake thankfully it turned out) over the audience while firing a machine gun into the air.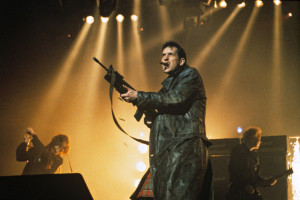 After all that fun, you'd think an early and well earned retirement might be on the cards, with a fortune made and royalties pouring in. But no, that would be too easy. So instead the set fire to a million pounds. You might want to read that bit again. One Million Pounds! After recreating themselves as the K Foundation they burned one million pounds in actual cash. It was filmed and they toured with the film discussing it and what it meant. A book was later published documenting it with photos of a house brick made from the ashes of 1 million pounds.
But it was never about the money. Cauty told the Australian Big issue "I think we made about £6m. We paid nearly half that in tax and spent the rest on production costs. When we stopped, the production costs stopped too, so over the next few months we amassed a surplus of cash still coming in from record sales; this amounted to about £1.8m. After tax we were left with about £1m. This was the money that later became the K Foundation fund for the 'advancement of kreation"
They made a little press stunt come back in 2006 with a press release claiming that they had invented Pete Doherty. After finding the singer working as a Buddy Holly impersonator named Trevor McDermott they hired session musicians (the Libertines) and the rest is slightly incorrect history. "It was a meant to be a quick stunt to show the frailties of our celebrity-obsessed culture," said Cauty ""there are too many people who are famous despite their lack of talent, usefulness and basic intelligence. We wanted to do something that held a mirror up to that." Pure genius from start to finish and dance music is a worse off place without them.