Interview with Ed West and Daddy Nature
We interviewed Ed West and Daddy Nature about their release "Morgans Rain" Ft Bahia out on Born on Road.
Buy the track online and check it out on Soundcloud.
Interview with Ed West

What music did you grow up listening to?
I grew up listening to a wide range of music. I got into Hip Hop at quite young age listening to whatever my mates older brother linked us up with. His mix tapes would include artists such as  Nas, Cypress Hill, Gang Starr, Black Moon; unfortunately in those days I  never really had the money to buy  albums. I used to tape the radio 1 rap show though. I was listening to some Jungle and Garage as well, again on recorded cassettes that I borrowed or was given. I got into a punk band in year 10 at school and so started to get into bands like Rancid, Nofx and Sublime, and through that started to listen to more Ska and Reggae.  After I left school I started going out with my mates older brother's sound system and started to DJ Jungle and Dancehall with them.  I was  really into the UK Hip Hop sound around that time as well and was listening to music from  Low Life Records, as well as artists like Roots Manuva and Taskforce. Music used to come at me from all directions when I was young, so I just absorbed whatever, from Paul Simon to the Prodigy.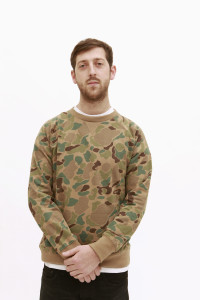 What made you and Daddy Nature team up to work on tracks?
We have known each other for a while as we are both from Reading- we used to go to the Dubstep nights together that 2nd drop used to put on. He's always listened to and supported my music and basically decided that he wanted to have a go at production himself, so came over a few years back and we spent a couple of days working in the studio.
What makes you want to work with someone in the studio?
You can tell when somebody has vision,  passion and ideas that they just gotta get out. I like that. If I hear someone's sounds,  I'm feeling them,  and can hear something going on that I relate to then I feel like theres common ground to work from, but also Like bringing contrasting sounds together so I'm up for working with people from different types of musical backgrounds to try and see where we can meet. But perhaps the most important is that you just get on with someone, feel like they have an open mind to get down and experiment in a relaxed creative atmosphere- basically not someone that takes themselves too seriously.
What was the recording process with Bahia like? did you end with what you wanted originally or did it take on a life of its own?
It took a life of its own lyrically- Bahia wrote the lyrics herself. I gave her an idea of the kind of style of vocal we wanted, and then we just did loads of takes, and I took the bits that I felt best suited the vibe we were after.
At what age did you start drumming?
I've been drumming on and off since the age of 12.  I had a few lessons at school, then stopped, then started again when I moved school,  and then  joined the punk band 'Lower Case J'. I only really started learning to actually play properly in 2008- before that I could play, but was a self taught punk drummer.
How did The drop come about and how did it affect your own sound?
The Drop started at a Hip Hop night in Reading called 'Beat Feast' run by Ben Phaze. We were the house band providing live beats for Cyphers. We were called 'Works In Progress' then, but a few years later we met Dandelion and started to collaborate with him and formed The Drop in 2008; it was the same band with a new Singer. The Line up has changed quite a lot since then though.
The Drop has been a blessing in that we all collaborate on each others music outside of the band.  The different players have always been happy to record for me on my music, so I'm lucky to of been able to sauce live instruments on quite a lot of stuff.
How does the musical creative process differ from being in a band to producing on your own?
Well the main thing is that playing in the band I have some seriously good musicians to play with who are constantly coming up with amazing ideas  just in the moment. While those musical moments happen in real time in the band set up, when I'm programming stuff on the computer and bringing elements together it takes longer, but then its there in high quality audio that I can save. With the band it can be difficult to re-create a moment exactly how you felt it the first time, but when those moments happen it's magic and everyone can feel it.
What future releases have you got planned, projects are you working on?
I've got an EP with Birmingham rapper RTkal  coming out in November on Tru Thoughts. Then theres a couple of tunes I've got coming out with Unit 137 as well. I'm working on an album, but haven't  had anywhere to set up my studio for the last 5 months, so its all been on hold but my new studio is nearly finished so things are about to start happening again.
INTERVIEW WITH DADDY NATURE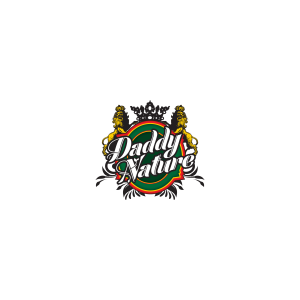 What was the first and most recent record you brought (freebies don't count)?
I can't remember first record I brought exactly but I remember heading up to London a few times with friends from Reading when I was about 16/17 and heading to Blackmarket records to grab the latest DnB tunes. I think it could have been Wayz Of The Dragon on Full Cycle or the Chopper Tune maybe. I got my first set of decks in 1998 so that makes sense. The most recent vinyl I brought was actually "Living Is Hard" West African music in Britain 1927-1929, it was reduced in Honest Jon's due to a damaged cover so thought I cop it, but to be fair I haven't even found the time to listen to it yet. I play off Serato vinyl now so most of my music shopping (and acquiring) is done via digital means.
How did your production team up with Ed West come about?
I've know Ed for a number of years now. I used to promote a night in Reading called "Rebel Skankin" with James Bliss from 2nd Drop Records and our paths crossed at some point during this time, we've been mates ever since and i've been listening to and watching his skills and style grow over the past few years and he was open to the suggestion that we make a tune together. I have little technological skills where computer programmes are concerned but I know how I want music to sound and Ed hit the nail on the head. He's one of the most underrated producers out there at the moment in this scene in my opinion.
You've worked with Ed West now, as well as Chris Lorenzo, Adam Prescott and some other big names, what makes a good collaboration partner for you?
I think firstly you have to get on with the person, everyone i've approached i've know for a while and get on with on a ground level, if you can sit down and have a pint together then that's a first sign you'll be able to work together on a tune. Also someone who's quick on the button in translating what's in your head into real time sounds. As previously mentioned, my hands on technical skills are limited so for me someone who can understand and help realise what's in my head and turn that into a workable, listenable tune is the main factor. Patience also plays a part.
What made Urban Nerds such a big success so quickly?
I think we were in the right place at the right time. Also the three of us involved had very different musical tastes, so when we were booking the first nights we were calling up DJs and artists from a wide range of genres, no one else was really doing that at the time. James and Mark were well into their grime and garage and I was more into my jungle, DnB, reggae and hip-hop. When we crashed our heads together we came up with some really interesting line-ups that resonated with a wide range of music lovers meaning the vibe, crowd and atmosphere in some of the original nights was 10/10. It's also fair to say that the logo and artwork was a big factor, props to Tony Black for his creative vision.
You run Rompa's Reggae Shack, what inspired you to start this kind of event?
I've always loved reggae but to be honest the reason it started was a bit of a random one. It was originated and born at Snowbombing festival in 2012 and i've got to give a shout out to Alex Bennett for making it a reality, he was managing the festival at the time and after we were there in 2011 with Urban Nerds he asked me who I thought they should book for 2012, I always gave him the same answer "Damian Marley" or "The Marleys", for me there's nothing better than sunshine, mountains and reggae and there was little or no focus on the music at the festival at this time. He made a passing comment and said I should run my own stage there, I obviously agreed and after the weekend I had an email in my inbox from Alex titled "Rompa's Reggae Shack" – that was that really, i've carried on pushing and promoting the brand to this day.
What projects are you working on at the moment?
After a busy Summer working with Wray and Nephew booking for their "Wray Rum Tings" events and the Red Stripe, open deck, vinyl only events at Turntables and Shapes i'm looking to take a step back to chill out for a few months and concentrate on some fresh projects for 2016. We're involved with Green Light Festival in Amsterdam on the 23rd October of this year which is really exciting, looking forward to playing alongside the likes of Rodigan, Mala, Congo Natty, King Shiloh and Dubkasm in one of my favourite European cities. We're also hosting a room at the Bass Music Awards afterparty at Ministry of Sound on the 12th November. We're also at Transition Festival from the 13th-19th December in the French resort of Avoriaz programming 5 days of music on the slopes, Ed is actually on the bill for that as well, fully looking forward to that, and we've been invited back to Snowbombing 2016 which will be the 5th year in a row which is exciting. Also look out for a new clothing range and some more beats as well as a new record label '3000 Bass" i'm setting up with Purge and Marcus Nasty. There's lot's in the pipeline……
Next event: https://www.facebook.com/events/148721482133324/
Amsterdam: https://www.facebook.com/events/1065598473465396/
BMA Awards: https://www.facebook.com/events/1702192680013246/
Transition Festival: https://www.facebook.com/events/724563601021215/
Snowbombing: http://www.snowbombing.com/
Music is a mission, not a competition.
Biggup.