The New Breed of Ragga Junglists
The New Breed of Ragga Junglists
As a thoroughbred genre of electronic music, conceived through the pairing of soundsystem culture and acid rave – jungle and drum & bass has always been a euphoric fighter. Adapting to change and morphing through its hardcore/euro roots into the choppy bass-heavy breaks laid down by the likes of Micky Finn, Kenny Ken and Randall, through to the dancefloor directed new wave of tech and liquid directed by Metalheadz and Good Looking Records while Playaz introduced the filth of jump up.
No matter how the sound has shifted, there's one foundation that's always held solid ground through jungle's 21 years – Jamaica. Gifting the sound of reggae in the 60s, the genre has inspired, directed and been sampled by every producer in the scene, with Rebel MC/Congo Natty the true flagship champion of the island's sound in jungle since the inception of the scene.
The new breed of UK junglists, active in jungle's second decade today, take inspiration from these roots – and the sub-genre developments on drum & bass – which they work into the standout sound of ragga, reinstating a new dancehall riddim. Aries, Jacky Murda and Ash A Tack all pull up fresh cuts of gully jungle, producing a rocksteady rhythm that meets soundsystem and dancefloor needs of modern day ravers.
Housing this next wave jungle are four premier imprints, Run Tingz Recordings, Serial Killaz Records, Street Life and Yardrock Records. We speak to Tingz' Ed Garrett and Alex Parker alongside Tobie Scopes, one half of Serial Killaz and head honcho at Serial Killaz Recordings and Street Life, as they explain how they've revitalised the rainforest of jungle throughout the world.
"Our ambitions are endless really," the Run Tingz Cru begin, "we recognise the importance of cementing what we've built up over the last few years, but there's always bigger parties to aspire to, gigs you want to perform at, and artists that you want to work with."
"Run Tingz Originals has just launched, which is the beginning of our live project, this in turn will generate more original projects and broaden the spectrum of music we represent. We are also working on a new project with a ragga jump up vibe, this is a collaborative effort with the d&b pioneer Dope Ammo which we've named Dope Tingz. We're staying true to our roots and using original vocals, instrumentals and musicians etc, but we're incorporating the energy and bass work of slightly more aggressive jump up styles."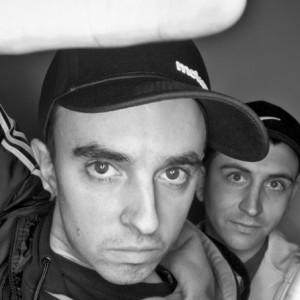 Where Junglists worship the CD/tape packs of live raves, recorded by the world's most committed sound guy (who's forever condemned by the MCs) the scene has always been its strongest as one encompassing movement, with a heart beating healthiest in the rave. The new jungle producers and labels, including Run Tings, are taking this quite literally and reinstating it into records. Straying from samples, and enlisting live instruments and musicians to lay down breaks, bass and bars – or if you're Goldie, just hire the entire Heritage Orchestra to revamp your album – which are then manipulated in the studio for dancefloor effect. It's this new live take on production that has breathed new life into jungle, pushing newbies to stretch their originality arms even further as Scopes describes Serial Killaz new production movements, "We tend to record our vocals live a lot more now, which makes them a lot easier to work with in the production stages. It generally makes them easier to manipulate, plus you have the added bonus of the vocalist being there in the studio with you, making it easier to catch a vibe and of course you have the luxury of being able to re-record bits that you aren't happy with, making sure you have the best possible parts to work with. It's definitely helped up the quality of our production."
Run Tingz thrive from multiple influence, running from their stronghold Bristol scene, which was landmarked by the 90s reign of Roni Size. Now in its fourth year, the label transcends records, raves and airwaves. They cut deep ragga roots for the serious heads, while running international parties that cater for the cutting edge needs of today's dancefloor ravers.
Meanwhile as founding fathers of the jungle sound – synonymous with their deep love of reggae, focusing on the vocal led MC culture, championing toasting samples with huge slabs of amen – Serial Killaz have taken the lead from the Natty foundation. While the pair (Tobie Scopes and Graham Warnock) have lead the London scene with strong dub based jungle since 2005 – they have even transferred their sound into dubstep and bass music, having provided remixes for Toddla T and Ms Dynamite. Their roots steam from the very first baby steps of acid rave in the 80s. Speaking on the pairs influence on jungle and the wider music scene Scopes says, "I think people are more influenced by jungle than they realise. I know Toddla T was a massive jungle fan before he started doing what he does. I know that Diplo has a couple of drum & bass guys signed to his label. Everyone is influenced by drum & bass and jungle whether they know it or not."
It's the wholesome encompassing sound of jungle that allows the genre to be manipulated into multiple music styles and scenes globally, forever a futuristic sound, and always one step ahead of the game. Scopes agrees, "I think jungle's rare as it never seems to go out of style. Whereas certain styles of d&b seem to come and go, jungle has always been there in some shape or form and it's constantly re-inventing itself, thus keeping the sound fresh and exciting. Jungle is a family, a collective of people from all walks of life, from all social backgrounds, of all different colours, from all over the world."
Serial Killaz are a household name from nine years in the game, and Run Tingz a capital figurehead in their home city of Bristol in just four. What both have in common is an ever increasing dominance, both on home turf and internationally. Carving huge parties across Europe, America and beyond. They've been developing the jungle movement into something stronger than ever before.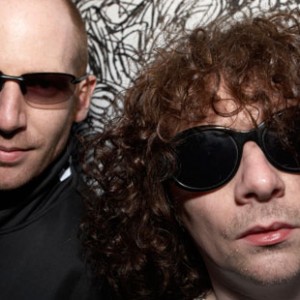 Speaking of their global party imprint 'The Sessions' Run Tingz say, "The long term goal is to be running label parties in every city around the world that has a strong enough following to support them. We've managed to expand into South America this year as well as European countries such as Germany, Holland and Sweden but we still have a long way to go to get where we want to be."
If Run Tingz follow by way of Serial Killaz, then world domination is on the horizon. "Jungle is bigger than it has ever been," gleams Killaz's Scopes. "That's proven by us DJing all over the world, we're in two or three different countries every weekend. They all love the reggae jungle sound."
This rapid expansion to the jungle scene, from its humble UK roots to huge global acceptance, has come gifted from the internet and technology. "Now with the internet, YouTube and everybody being able to spread their sound a lot more and a lot quicker, it's now one melting pot," says Scopes, "I think one of the biggest bonuses we have now, through new technology, is the ability to connect with people all over the world in an instant. Whether that's being able to upload a new track to Soundcloud to get feedback, or having the luxury of being able to access the thousands of tutorials on YouTube or even being able to work on tunes with someone who lives on the other side of the world. Jungle has always been a worldwide movement, now technology is bringing all those people together. Agreeing, Run Tingz say, "New technology has opened many doors and has meant that the scene is more accessible for consumers and upcoming producers alike. More labels and producers means more competition, which forces people to seek out new styles and sounds, this ultimately pushes the scene in a positive direction."
The movement that was once connected through pirate radio broadcasts and dubplate sharing, has now been digitised. It's taken the underground over ground and introduced budding producers and ravers to a sound that came carved from a wealth of multiple cultures, yet only originally settled in niche. However now it's reaching the founding areas of the sound, with Europeans pining over jungles tapered drums and South American's lusting for its reenergised take on carnival rave. "There's more music out there now than ever before," Run Tingz explain, "It's ripe for producers to blend different styles and influences into their work."
"A lot of countries in the EU and Eastern Europe, such as Russia and Austria, love ragga tek and amen styles, the parties have that underground and gritty feeling you would expect from the sound. Dubwise is a big UK thing but also tops many countries in the EU such as Spain and fits perfectly at the cross over reggae parties and the festivals. Countries such as Germany, Holland and Belgium seem much more into their jump up."
Now 21 years into the game, the junglist has become a worldwide phenomenon. First and foremost a UK scene, which will forever be the genres ultimate safehouse. With Run Tingz, Serial Killaz and a the constant birth of new mirco-labels, bedroom producers and the continued work of jungle legends still proudly repping the scene they started – the next 20 years of jungle only looks to continue to rule the underground. "Jungle is constantly evolving. It will always keep its key elements, but it will evolve and continue to grow bigger, stronger and more popular. "I can't wait to see what the future holds," Scopes looks to the future, "If we had a little jungle empire and crew that would make me very happy."
As drum & bass now tops the UK charts thanks to Sigma, DJ Fresh et al, it might not be too long until its founding jungle roots follow. It's a future look that Run Tingz – and the entire scene – look forward to fondly. "We'd love to see jungle getting even more support and recognition, hopefully we, or at least the artists we'll develop over the coming years, will still be pushing our sound to dancefloors and ravers the world over."
David Sullivan