The Jungle Vine – Part 1
Our new regular update on the Jungle scene.
We will be regularly catching up with Artists, Producers, Promoters, Labels and anyone else with anything of interest, to let you know what is going on in the World of the Junglist.
We caught up with Uncle Dugs to see what he had in the pipeline…..
Dugs is currently working on a Rompa's Reggae Shack mix for Snowbombing. He has played for them before and said it's "fucking amazing, the first time I went to play for them was the first time i'd been skiing and the beauty just blew me away.  I'm playing Jungle music up a mountain, it's amazing"
Dugs has been working with Bunter from Music Mondays who will both be teaming up with Jerome Hill and Warlock from Jerk Union for a back to back to back to back 8 hour DJ set on April 9th.  They'll be spinning "early House through to Jungle right the way through the spectrum"… strictly "underground, no anthem zone".
Also Dugs is looking forward to the return of Jungle Fever on July 23rd at Electric in London. It's going to be a completly authentic line up, (with Dugs spinning of course) with no new tracks, a strictly Old Skool jungle music policy through the night.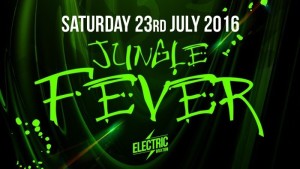 ---
We had a quick chat to Pascal at Playaz, to see what they have coming up soon.
Drumsound and Bassline Smith have a new track "Cobra" and "Testify" coming out at the end of March.  Sub Zero have a new E.P on it's way, called "The Collab EP" which will see them collaborating with Majistrate, Jaydan, Dub Motion and DJ Limited. But the big exciting news, is the 20 years of Playaz tour that is coming up. 20 years in the game, more releases and massive tracks than you could shake a giant stick at. We're sure it will be something you don't want to miss!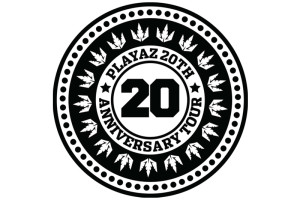 ---
Dope Ammo have just launched their new website. It's super fancy and well worth a look. They also have also just released "Bullets Reloaded Round 2" with Dope Ammo Classics remastered for 2016 and remixes from Dope Ammo & Benny Page, Serum, Sub Zero and Drunken Masters.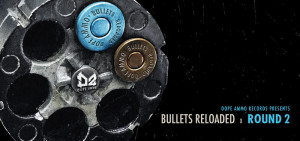 They have also just announced that they will be playing at BoomTown again this year! Happy Days.
---
Marvellous Cain has a monster on his hands at the moment. The official Bob Marley Jah Men (Jammin) remix featuring General Levy produced by Marvellous Cain is clocking up listens on soundcloud. Hitting nearly 15k in about a week. Jungle just keeps on growing! It's a sick remix with Levy smashing it, Mr Marvellous killing the beats and Jungle basslines as ever.
So that's it for our quick update. If you have an event, release, or anything Jungle you'd like us to share, please drop us an email. info@junglistnetwork.com and we'll try and include it in the next Jungle Vine……..