Prestons Jungle Scene is Alive and Kicking
The Preston Jungle Scene – By Cherry
Preston has erupted into a Junglist hub brimming with straight up underground jungle business; a united local community brought together by a passion for heavy basslines and ragga sounds. There are a number of contributors that keep the scene lively hosting all day summer events to underground free parties. Classic strictly vinyl supporters Spin City, Jump up promoters Bass Klinic and fronting the soldiers division is Bad Wax Audio bringing sound system culture to the North West and putting Preston on the map.
"The Jungle scene in Preston is vibrant right now, which is refreshing given there are so many different types of underground music being released. Events attract different crowd's dependant on what sound you are putting out and with Jungle we've always generated a positive atmosphere. The demand in Preston is ever present as we push the new and old skool sounds alike." – Spin City
In 2015 the long-time advocates of the rave scene Mr Mac (Chris McFaite) and Thelemic (Gaz Eckton) were reborn into Bad Wax Audio after formally being known as Rinse Out. Re-introducing their sound to Preston, they treated their following of faithful ravers to their first free party of many more to come. Building a buzzing anticipation in the local scene, party lines were passed out like candy, with instructions strap on the sturdiest of shoes and keep their ears to the ground. It was a fruitful night to set the bar for future successful stamina sessions, smoothly keeping ravers engaged until sunrise with DJs from Jungle Syndicate, Vinyl Fantasty and No.9 Kru. Marking the occasion, the night was brought to an end with 'Victory' produced by Dubkasm; imagine a horizon of skanking silhouettes, the sun beaming through the morning dewy grass and a dub classic amplifying through a tunnel. Needless to say everyone left with a smile on their face and a thirst for more to come.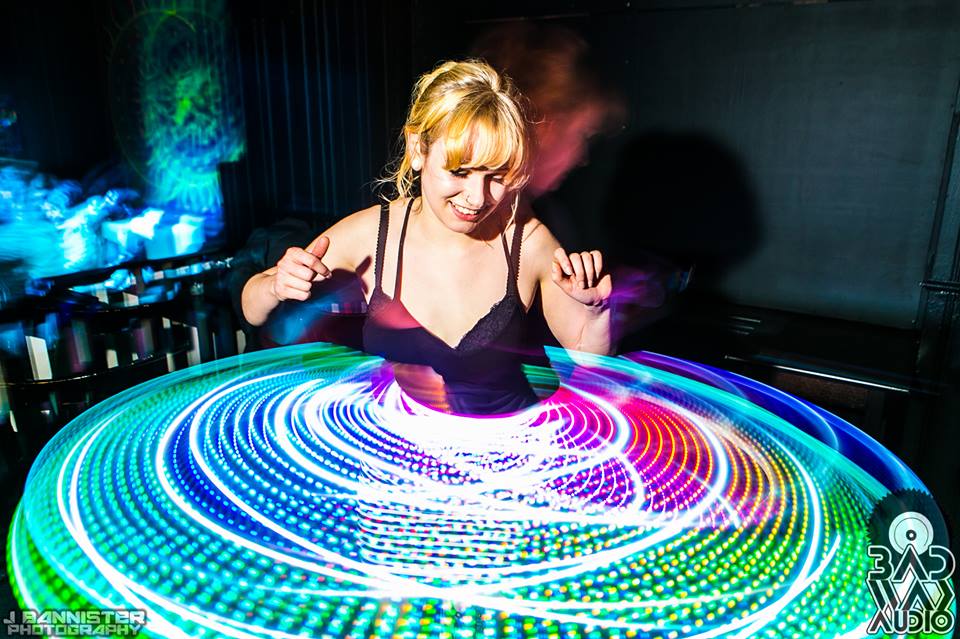 Bad Wax Audio brought the party to Blitz Nightclub to host two rooms from dub to jungle, bringing the finest turntablist from resident homespun DJs of the North, alongside of the rumbling rhythmic roars provided by all-star head liners such as Dillinja, Randall, Aries, Ray Keith and Serial Killaz. The crew kicked off the new chapter by bringing none other than Potential Badboy, who had recently released an album with Playaz Recordings, to get the crowd lively. You can guarantee the club will always be decked out in camo, in support of the weightiest jungle sound system in Preston. Bad Wax Audio in partnership with Mantra boast a sound system stacked with scoops, hogs and bone rattling bass bins, notoriously referred to as the 'big purple people eater'.
Catering to all needs of the ravers, their night supplies vibrant visuals in the form of walkabout performance and face painting. A show case of home grown talent. You can catch Hoopnotix LED hoop performance, mesmerizingly dancing with the lights, as well as event painter Rave Face decorating dirty bass faces throughout out the night. Their nights are characterised by euphoric waves, a sea of gun fingers hyping to the classic rollers and fresh new beats – taking you on a journey from GENG–R's liquid sets, all the way up to DJ HZ's hard tek ruckus.
"We are two good friends that shared a love for jungle, loud rigs and djing the same kind of music but nowhere to get sets in the city of Preston. With the lack of a strong music scene (almost non-existent for the five years) we came up with the idea to build a rig and start something that would bring smiles to like-minded people, through bad times and good. We finally got that scene alive once again. The love for the music will never stop for us, we appreciate the support and respect we have received for our efforts. These moments will stick with us forever, bringing smiles out in some of the best people!" – Bad Wax Audio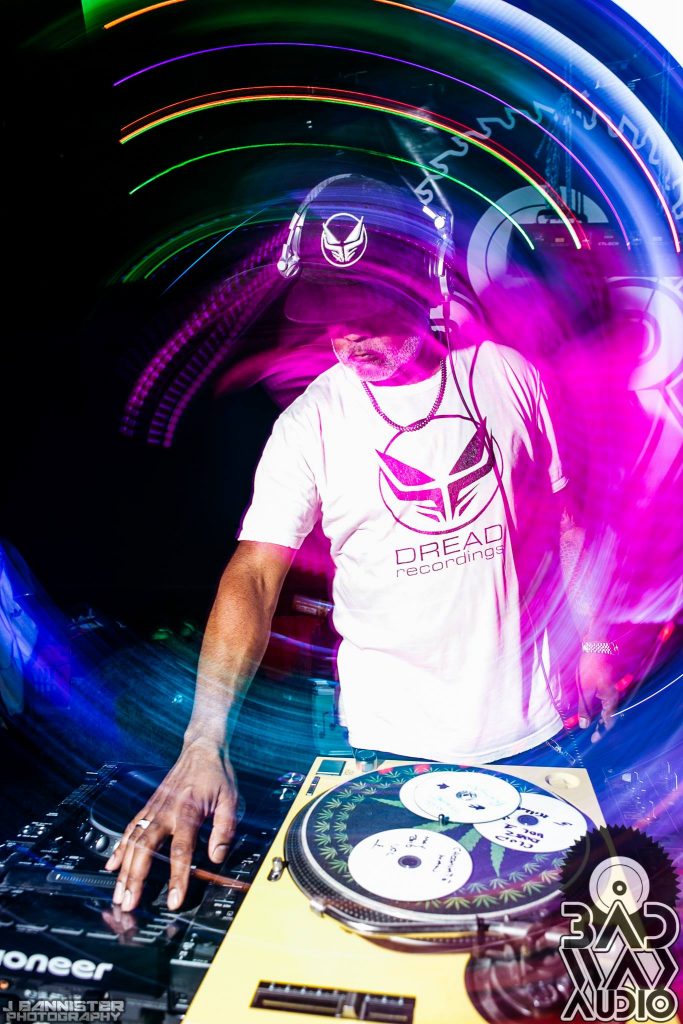 Branching out to host nights in Liverpool and Manchester, they have already collaborated with Drop Jaw Audio and Subwoofah Records. The ever-evolving Bad Wax Audio crew have freshly blended with Ashbeck Audio to bring you The Ashwax Collective. The first platter will be presented at Sound Control, Manchester on the 29th September across three floors serving Jump up Drum & Bass, Bassline, 140, Dub and of course Jungle. Not forgetting their roots in Preston, keeping the flavour varied they have also recently introduced a dub night which has recently presented names such as J : Kenzo and T-man, with the next installment taking place on the 24th of June at The Dark Room – Roper Hall.
In its entirety, Preston is one to watch out for in the jungle scene with an auspicious future for its close-knit allied family dedicated in bringing their sound to you. And as the saying goes; if you don't know get to know.
Save
Save
Save
Save
Save
Save