The Top 10 Rave venues of the Nineties
Junglist Network's Top 10 Back in the Day UK Rave venues
We all Love a Top 10 list. So we thought we'd compile out top 10 rave venues of the nineties.
We know there are many we have missed, but these are the ones we feel made an extra special impact on the people who spend their hard earned cash raving it up in the 90's
No 10 – Roller Express – Lea Valley Trading Estate
A dark and washed out 80's looking industrial estate off the North Circular was the unlikely home of one of London's best rave venues. Lisa and Finbar took over the venue in January 1992. It was as the name might giveaway a Rollerskating venue with 2 massive arenas and a sound system. It never quite succeeded in this format and had huge debts when they took it over. Saturday nights were taken over by the Pirate Club and it became infamous in no time.
Hounded by a council (Enfield council shame on you) that didn't want a rave on their territory, they attempted to take the license from the venue and Health and Safety and Police harassed the venue and punters where ever possible.
Home to The Pirate club and one offs like Desire and Elevation, it holds a fond place in many ravers memories.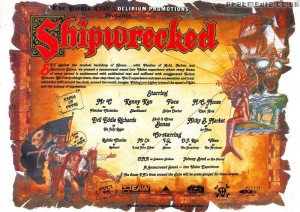 No 9 – DieHard / Dielectric Club – Leicester
Diehard in the Dielectric clubs was one of the first clubs to head exclusively down the Happier end of Hardcore, every Friday since it's opening in 1993 the devoted made their way from across the country. It was based over two floors below a snooker hall on Rutland Street in Leicester
The man in charge was a lovely chap called Dave. You were often met on the door by him and as you paid your tenner (or something like that) you'd get a smiley diehard sticker and a smile / handshake from Dave. Although being tiny in size and a bit of a sweatbox to put it mildly its crowd of regular nutters made it a unique place and were known as the "diehard family". It even featured in lads mag Loaded at the height of the magazines popularity.
Regular DJ's like Slipmatt, Dougal, Supreme, Vinylgroover placed with the vocals of resident mc's Richochet, Easy Vibe, Vibealive and Joe Peng adding their unique flavour.
The venue was painted with yellow faces, bouncing mushrooms and slogans jumping out from the black walls. There was no alcohol served once again. Downstairs was the techno room (seated next to the not so chilled Chill out furnace) which was enough to scare even the most headstrong, with regular sets from Clarkee, HMS, The Music Maker and other techno lunatics.
After problems and the odd Police raid or two, the venue finally shut it's doors forever and lives on with occasional re-union events and a strong facebook community.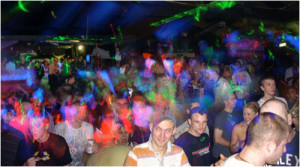 No 8 – Milwaukees – Bedford
The venue was also called the Fun House, it was another one of the first legally licensed allnight venues for raves in the UK. Milwaukees had more famous events and dj's gracing it's portals than most clubs can lay claim too. Helter Skelter made its home here in the early pre sanctuary days and helped establish the standard as it always did. Esp and Equinox were other regular big night and the venue was rammed as people travelled across the UK to enjoy it's happy vibe.
A free party was held here in the early noughties and rave flyers were still all over the floor of the venue as if it had been frozen in time like a rave Pompeii.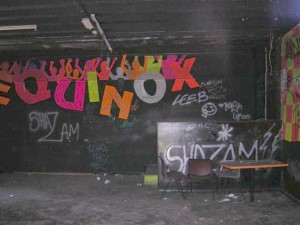 No 7 – Se1
One of the biggest venues in London at the time, licensed for 3000+ ravers with an endless succession of rooms that went on for ever. After 8 years of parties it closed in February 2010. From shiny VIP rooms through to more industrial rooms showing the railway arch location. It was one of the few clubs that claimed to be "an indoor festival" that really felt like one. Home to the legendary Raindance after it moved from North London as well as Synergy Project, Moondance and many other legendary parties.
Previously known as the Drome it hosted some of the longest raves known to man, they seemed to go on for days. It was located underneath London bridge railway station, but the sheer size of the venue proved its undoing and in 2010 it issued this statement ""It is with great sadness, that I must inform you that 'seOne London' ceased trading on Monday Afternoon, 22nd February 2010. After eight long, hard and exciting years, seOne London has fallen victim to the recession and hard times felt in nightclubs all over the UK. I would like to thank all the promoters, DJ's, clubbers, staff, suppliers and anyone who has worked and partied in these now Legendary railway arches. seOne London 2002 – 2010″
After struggling with half empty nights and shootings and trouble becoming the norm, it always had a slight wild west atmosphere. Anyone female who made their way by themselves to the toilets at the back of the venue on even the most friendly of nights, did so at their own risk. They introduced one of the first ID scanning door policies and this may have contributed to the problems rather than solving them. So perhaps it was for the best, but for a while it was riding high as one of the few truly underground superclubs.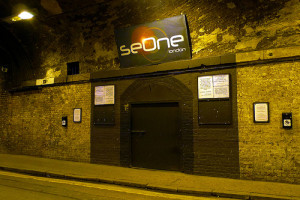 No 6 – Bagleys – London
Bagleys was one of London's largest venues throughout the Nineties. Constant disagreements on how to regenerate the land behind Kings Cross Station went on for years. Its industrial settings and position in the centre of London made it a unique offering. With its maze of rooms, massive main room and freezing cold in the winter and fantastic in the summer terraces running alongside all the "arenas". The sweat cloud coming out of the main arena as you stepped outside was really something to behold. The Swedish sauna of rave nightclubs. The downstairs rooms you walked in through had a smaller club vibe.
Originally called the Eastern Coal Drop when build in 1850. In 1880 a section of the building was converted to warehousing including an area taken on by bottle and glass merchant Bagley's of Knottingley (can you see where this is going). This went on to become Bagleys. By the early 1990's it was mostly unused and perfect for the transition from fields to clubs that occurred after the criminal justice bill.
Home to so many nights, including Slammin Vinyl, Best of British, Desire, Labrynth it was a unique space at a unique time. It's demise was as predictable as it was sad.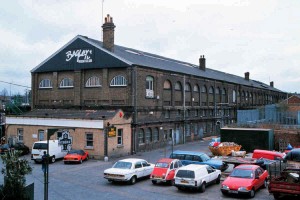 No –5 The Eclipse / Edge – Coventry
There isn't much to put Coventry on the map. Apart from the Specials pretty much nothing in fact. But in the very early nineties it became a mecca for the early rave scene. Coventry was one of the first cities in the UK to allow such a club to exist, probably more through council incompetence than good will. It was a former Granada Bingo Hall. As with many of the early (and most of the good) venues, they didn't serve alcohol and so caused much confusion with licensing. It was a private members club so a license wasn't even needed.
Holding 1600 nutters ever weekend, it soon sets it place in rave history. It was here that a small unknown act called The Prodigy performed their first show for just £60 apparently. Before music got horribly pigeon holed you'd find house names playing alongside future DnB stars. There was an amazing tape going round (please send in a link if you find it online) of Sasha with an MC playing early hardcore. It's amazing and yes you did read right, Sasha! It was also a starting point for SL2, Altern 8, Leftfield, Moby, Shades of Rhythm and LFO.
It was voted club of the year in 92 and also won praise for its door team, lights and sound system. Not to mention winning 3rd best toilets, but let's be honest the competition in that category wasn't too strong.
Stuart Reid was one of the original co-owners and pioneers, he later took the venue over himself and it was renamed the Edge. But the club and its owner were too entangled with local drug scene (as a later conviction would prove). Sadly in September 1993 it closed its doors having had more than 1 million people rave there was through it.
No 4 Camden palace – London
Still going strong as KoKo and with occasional Moondance's to let us relive those raving days. Camden Palace was one of the most iconic raving buildings on offer in London.
The original Camden Theatre opened its doors on Boxing Day 1900, it later became the Camden Hippodrome Theatre, it changed again in 1977 and was the Music Machine and it finally became the Camden Palace in 1982.
Raves here always had a special feel. The venue feels draped in London history and there is always something special about raving somewhere like that. Graham Golds Peach night started the move towards the electronic and dance music. But the venue didn't just go down the house route, hiring itself out to promoters like Raindance, Moondance, Clockwork Orange and many more, cementing it as part of rave history.
But it was the initial movement towards house that made this all possible. Instrumental in this was a then little know DJ called Eddie Richards, who was took Saturday night club sets away from the disco vibe and new romantic of the 80's into electronic music and eventually house.
Nowadays KoKo is mostly about the live music. But they let us get all nostalgic every now and then with the occasional Moon dance and for those of a more hard house persuasion the odd Frantic.
No – 3 The Que Club – Birmingham
What a venue. Similar to Camden Palace but soooo much bigger. The huge main arena still has all the seats in from its day as a massive theatre. Thousands dance on the main floor surrounded by a wall of people dancing in the chairs around the outside terrace. A truly unique clubbing experience, with corridors and staircases everywhere leading to more rooms than you could remember seeing on the flyer. Chill out rooms and cafes and of course the standard toilets from hell.
Home to the overlords of "proper" techno, Atomic Jam, as well as the friendliest old skool night to ever exist Flashback. Its iconic dancefloor and stage layout, is possibly the best rave layout you could ever have. Big enough to look mad as the lasers cut through the smoke, but with intimate rooms and nutters dripping of the ceiling. It's massive stage made it the perfect venue for live acts and artists from Blur to Daft Punk have graced the stage.
Closed several times to be re-opened shortly after with dozens of "last ever" "closing down" parties that got a little tired in the end. It is still open today as the Q Club complex and has separated the venue into different sections. A sign of the times, but all who have passed through the massive doors into the super fancy looking swirly staircases and entrance hall will never forgot what it was like at the height of its rave infamy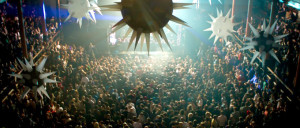 No 2 – Hacienda – Manchester
A list of top rave venues could hardly miss the Hacienda. Legendary for so much in the early part of the rave days. From the Happy Mondays and Bez gurning their way through sets to the fact that New Order owned and largely financed the whole disaster. Peter Hook once famously saying that New Order would have been better off if they'd given £10 to everyone who ever came to the Hacienda, sent them home and not bothered with the club at all. But where would the fun have been in that.
As Madchester swept the country hand in hand with acid house and the rave explosion. This was the epi centre of that movement. Unlike many later clubs and because of its links to Factory records it was famed (although often by people later claiming they were at some world famous live show) for it's live music and acts like The Smiths, New Order (of course), the Happy Mondays, Mantronix graced the stage.
Closed in June 97 it remained empty for over a year before most of it was demolished (bricks were up for auction for true hard core fans). The film 24 hour party people was made about the club, record label (factory) and legendary owner Tony Wilson (played by Steve Coogan in the film)
After Tony Wilson had cut his teeth promoting live shows "Factory nights" at the Russel Club in Hulme he formed a partnership with New Order and took over an old Yacht showroom on Whitworth Street and turned into the industrial setting for a dance music explosion. Empty through much of its early days, DJ's like Graeme Park, Jon Da Silva and Mike Pickering would take it to unseen high as DJ based club nights become the norm.
By 1990 the Police wanted the club shut and with door violence and gangs becoming more involved in the Manchester, by 91 the club closed voluntarily. It re-opened and re-closed but it has lost it original vibe. By 92 Factory was in bankrupt and the sun had set on the Madchester seen. Bez was still waving his Maracas but everyone else had stopped dancing long ago.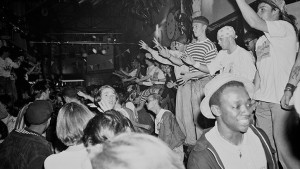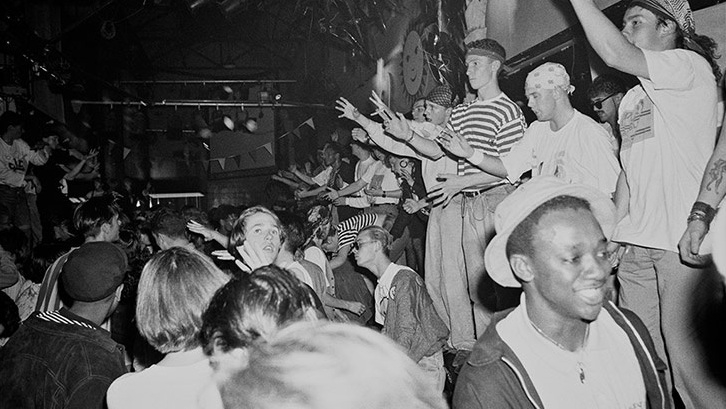 No 1 – The Sanctuary – Milton Keynes
The Sanctuary in Milton Keynes was home to many of the nights that made 90's rave what it was. The venue was just a giant warehouse with some décor and a big stage but somehow it encapsulated a period in time. Helter Skelter was one of the main regular events here for many years, with them taking over the warehouse opposite because one giant warehouse is just never enough.
No matter how early you turned up, there was always a queue about a mile long (really that isn't an exaggeration) stretching all the way round the roads leading upto the venue. For those that made it through the security a straight up good old fashioned warehouse rave was waiting within. The main arena is a whopper, upstairs there was a small room which normally had a nice bit of old skool and jungle playing. Down some dodgy stairs and out the back into the "chillout" zone, sometimes with a little marquee (occasionally with a Mark EG playing a 12 hour set) and if it was a big enough rave over into the next Warehouse for more of the same. This time with a dark and mental techno room at the back, not for the faint hearted.
As 90's as cassette tapes and ford escorts, although it may not be the most architecturally beautiful venues, nor did it invent the concept of raving. But it did what it did very well, on a grand scale, within a safe environment and if you ask most ravers from the 90's what their favourite 5 venues are, it almost always come in there somewhere.
Turned into an Ikea in 2004, it was still making national headlines in 2008 when a Sanctuary re-union group on facebook held a flash mob rave. Still getting the wrong end of a friendly stick, the local powers that be had "The store was surrounded by police and the store had hired security – there was obviously extra staff as they may have expected some trouble." But of course it was as friendly an occasion as most nights were back in the day.
So for it's pure scale and reputation amongst 90's ravers, we have decided to make the Santuary in Milton Keynes are No 1 Rave venue from the 90's. If you never made it along, you never experienced the true dayglow coloured horn blowing scale of 90's warehouse raving in its prime.